Want to give a truly memorable present this Christmas? Whether it is a romantic ring, a dazzling necklace, some quirky cufflinks or a jewellery design experience, N.J. Geddes Fine Jewellery can help you find the perfect Christmas gift.
Showstopper Surprises
While most of our jewellery is bespoke, we do have a selection of exquisite pieces in our boutique. These are ready to be beautifully presented in our black gift boxes carefully tied with gold ribbon and delivered to you. All you have to do is pop your jewellery gift under the tree and wait for the look of joy on your loved one's face.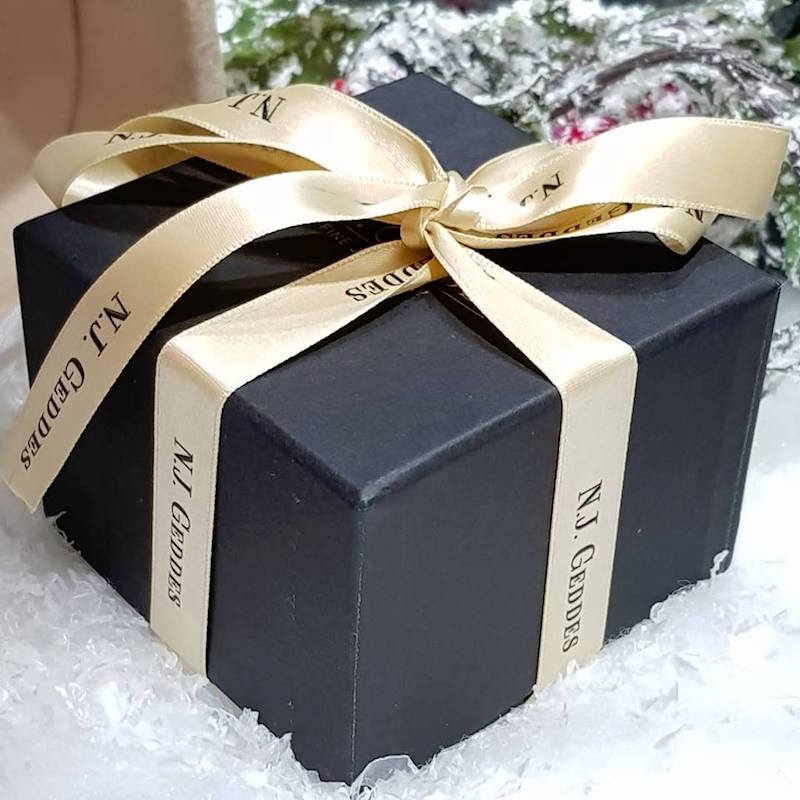 Here is a selection of jewellery that we have in the boutique; do give us a call if you would like to find out more or come to have a look and a coffee with Neil.
Classic Ruby and Diamond Ring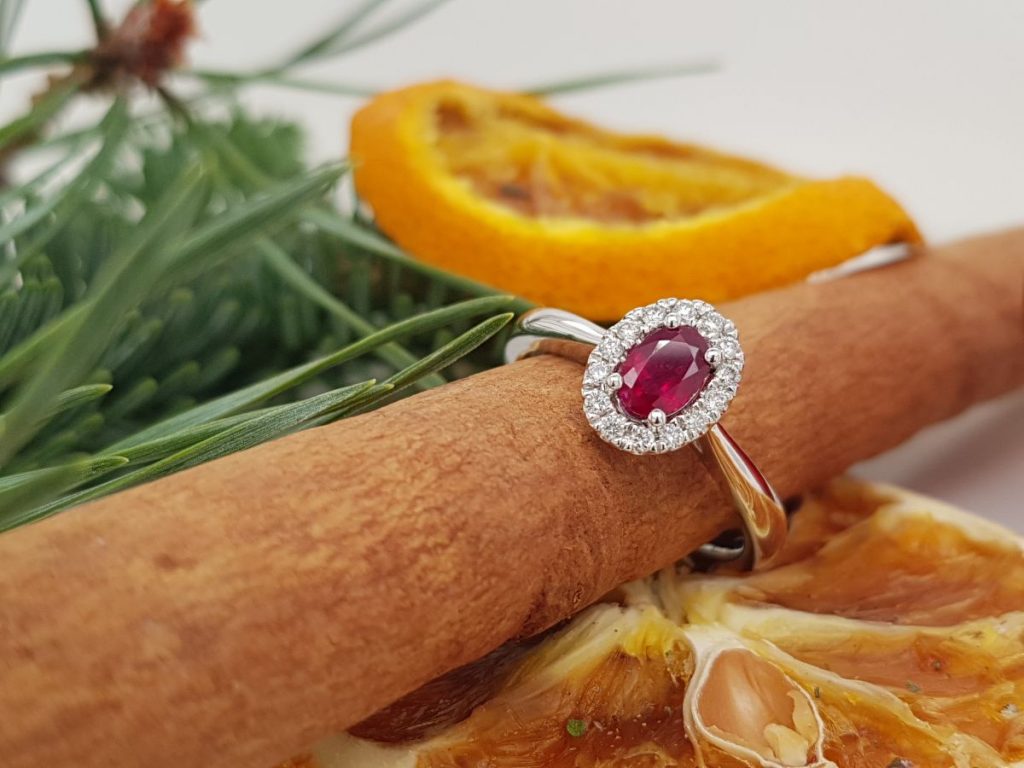 £1,545
Lady's lush and classic diamond and ruby ring – this elegant ring will never go out of style.
Fancy Yellow Diamond 'Toi et Moi' Ring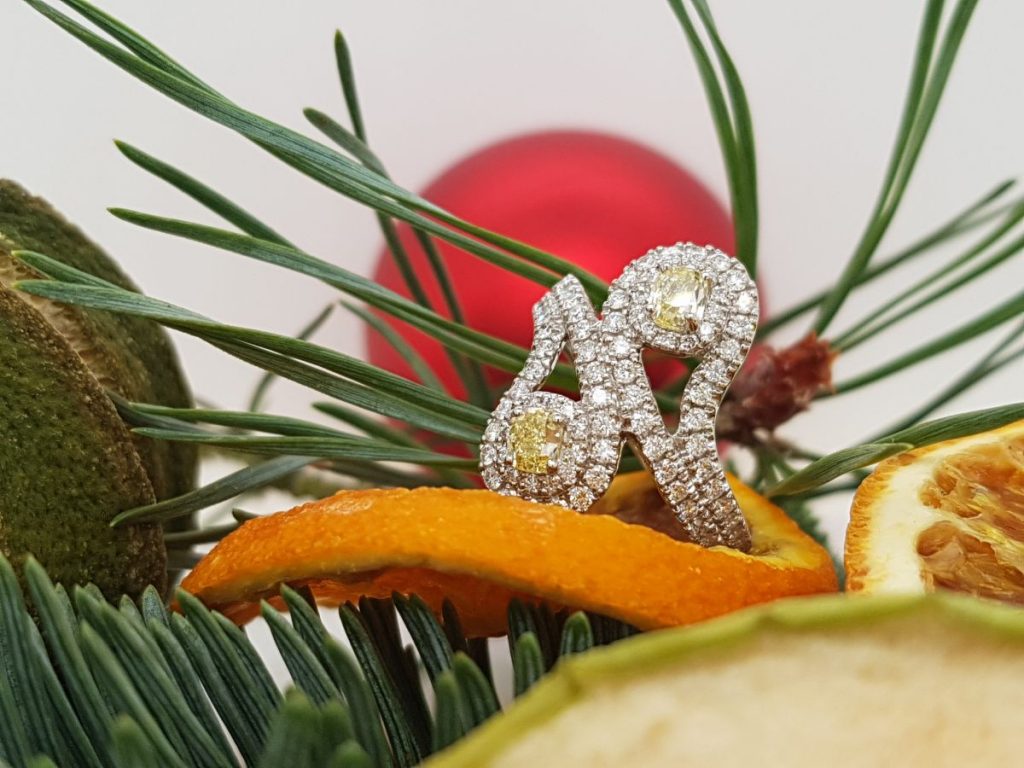 £8,395
Long finger 'Toi et Moi' style ring with two cushion-cut fancy intense yellow diamonds totalling approx 0.56 carats. The ring has an elegant swirl design which holds the yellow diamonds, these are surrounded by approx. 0.92 carats of colourless diamonds.
Blue Halo Sapphire Cocktail Ring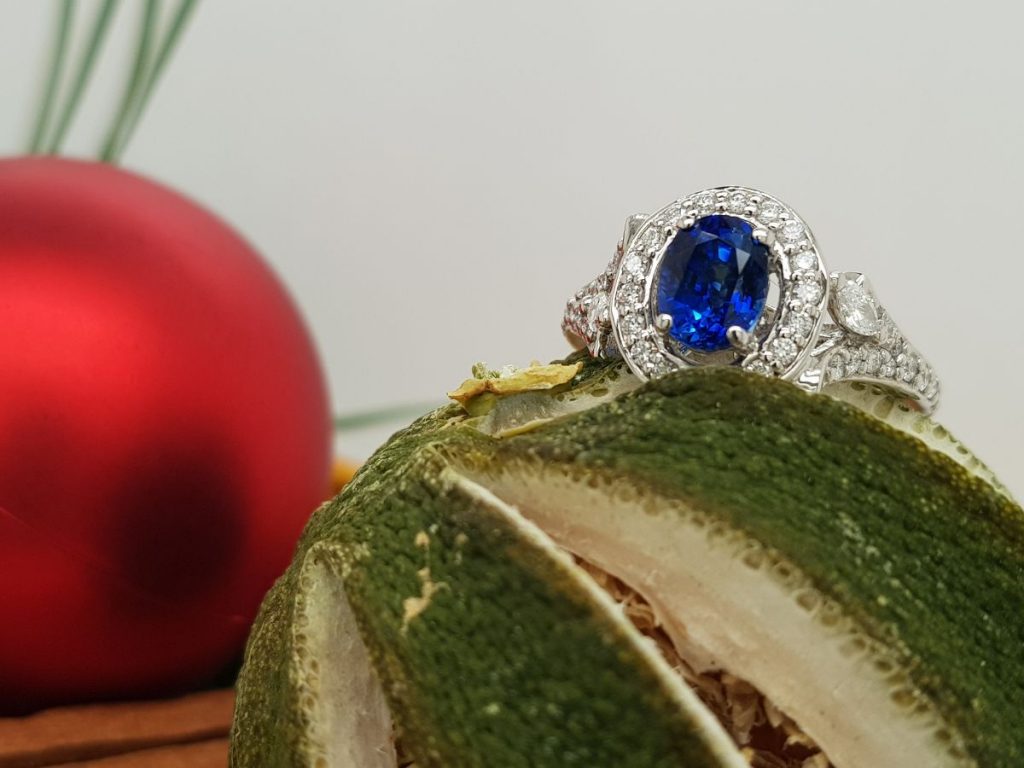 £4,995
Oval AIGS Certified 1.21ct vivid blue sapphire, uniquely set in platinum with 0.20ct marquise diamonds tucked neatly into pave diamond shoulders. The sapphire is surrounded by a halo of round brilliant cut diamonds.
Peridot Cocktail Ring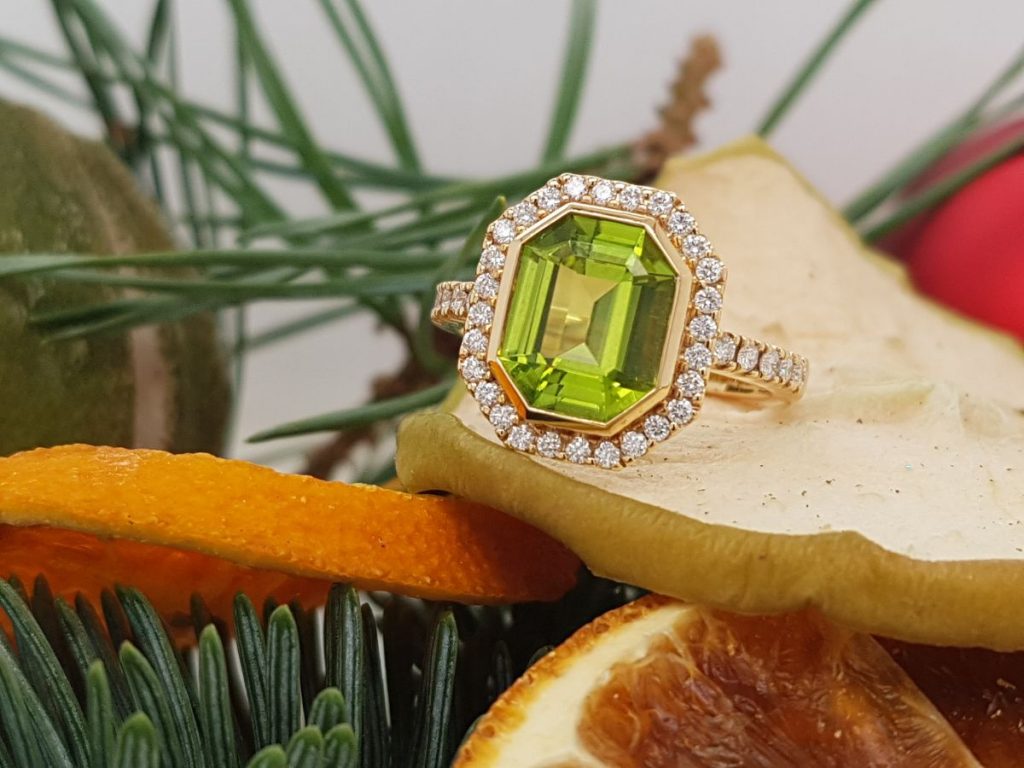 £2,995
A 2.51ct peridot ring with diamond surround, all set in 18k yellow gold.
Yellow Sapphire and Diamond Ring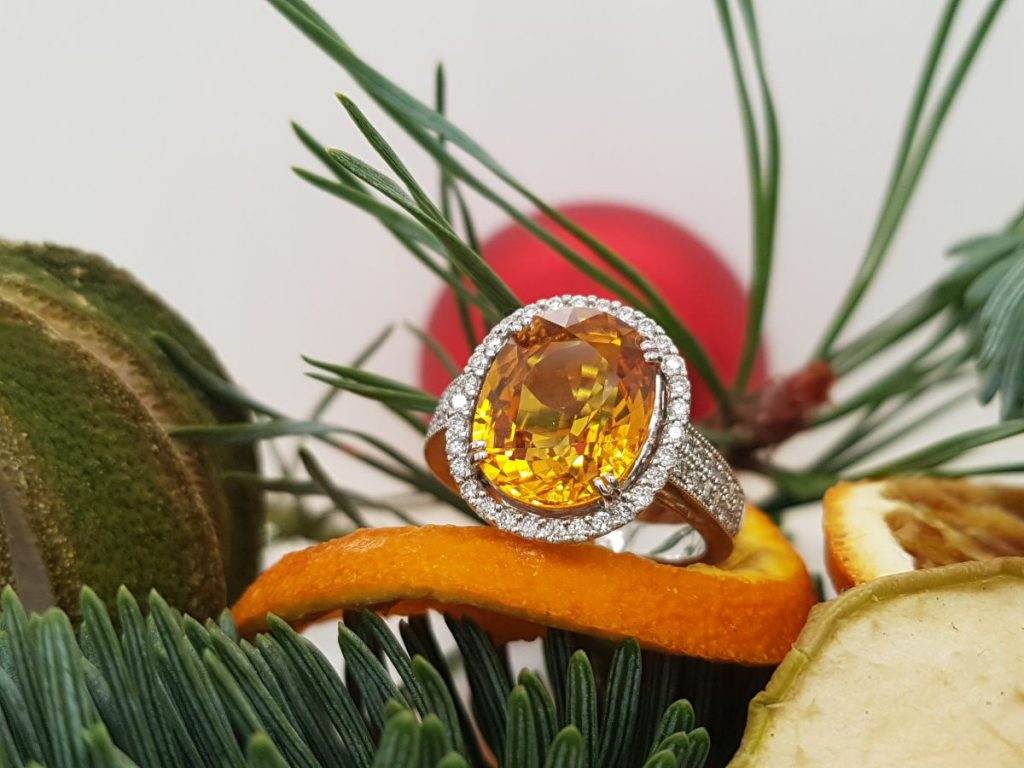 £11,250
A 7.60ct natural whiskey vivid yellow sapphire ring, certified by AIGS.
Aquamarine and Diamond Necklace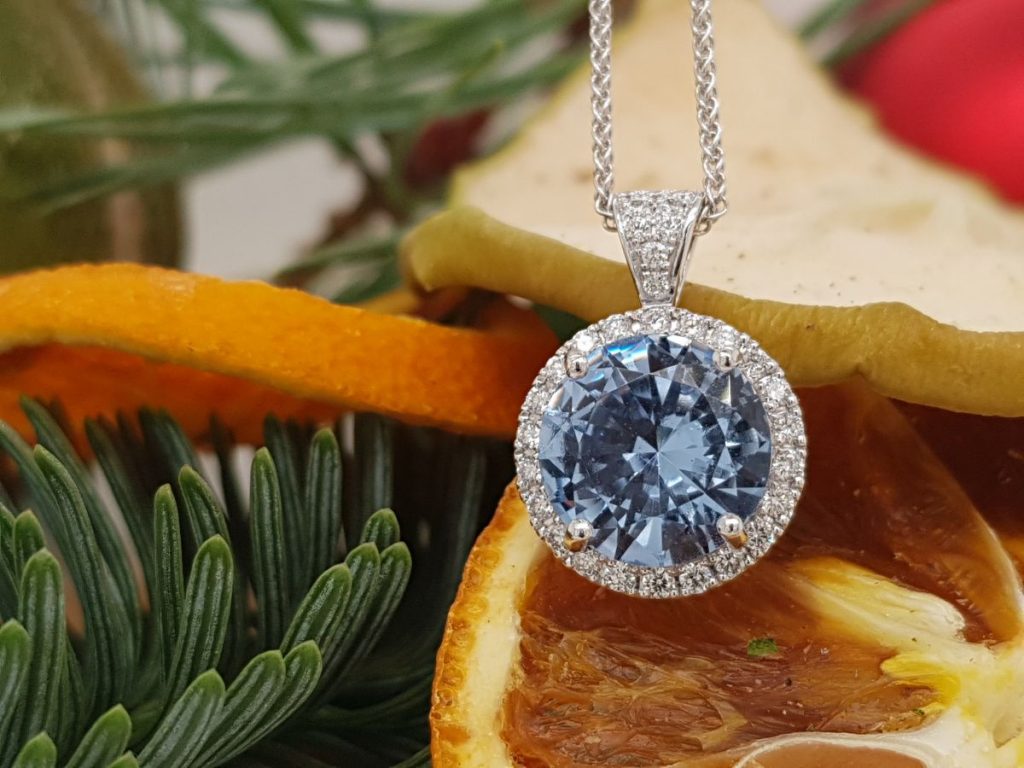 £1,890
A 3.6ct aquamarine and diamond halo pendant necklace.
Morganite and Diamond Rose Gold Necklace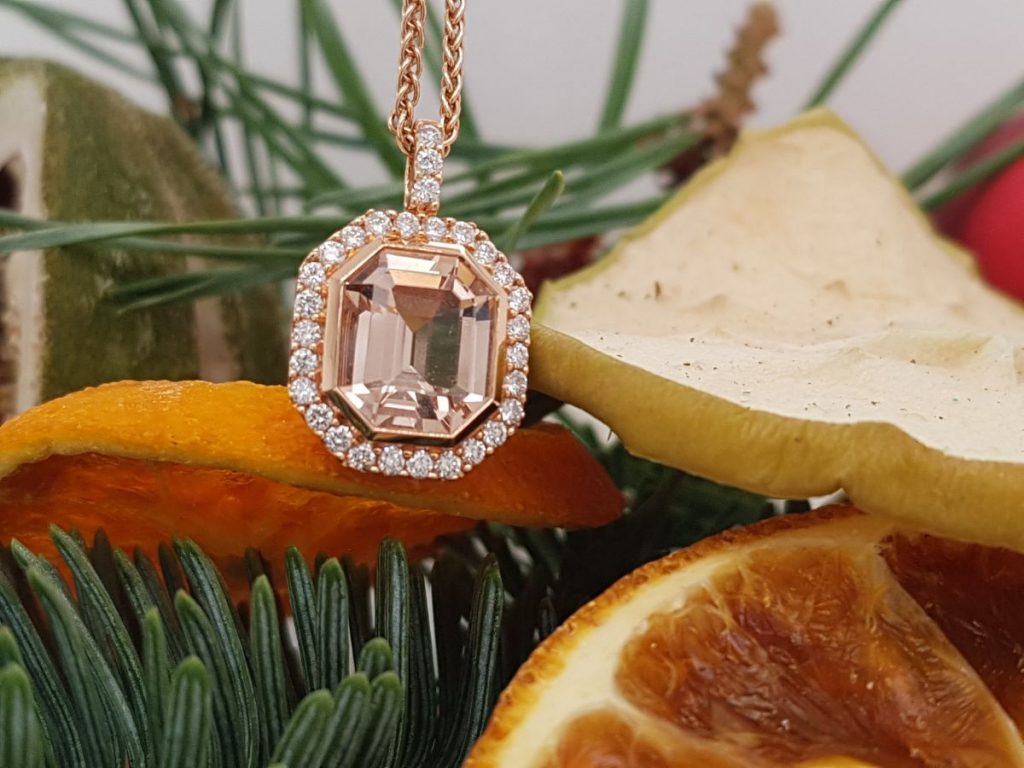 £2,395
A 2.03ct morganite pendant necklace with a diamond surround, all set in 18k rose gold.
Jewellery Gift Experiences
If choosing a piece of jewellery for that special person in your life makes you a little nervous, why not surprise them with our jewellery gift vouchers.
You can either buy vouchers for the value of a piece of jewellery or for our jewellery design experience.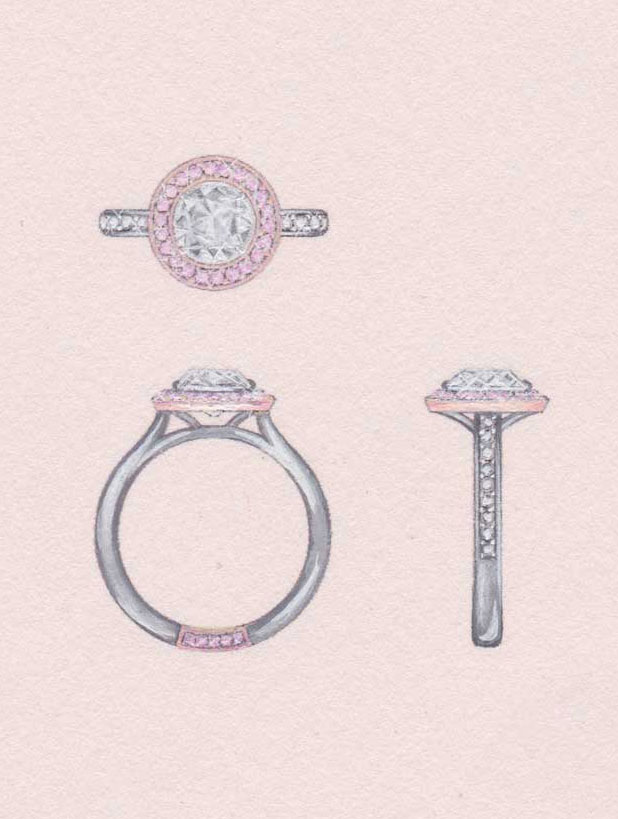 We're Here to Help
We know how difficult it can be to buy a gift for he or she-who-has-everything, so get in touch with Neil for a coffee, chat and some advice.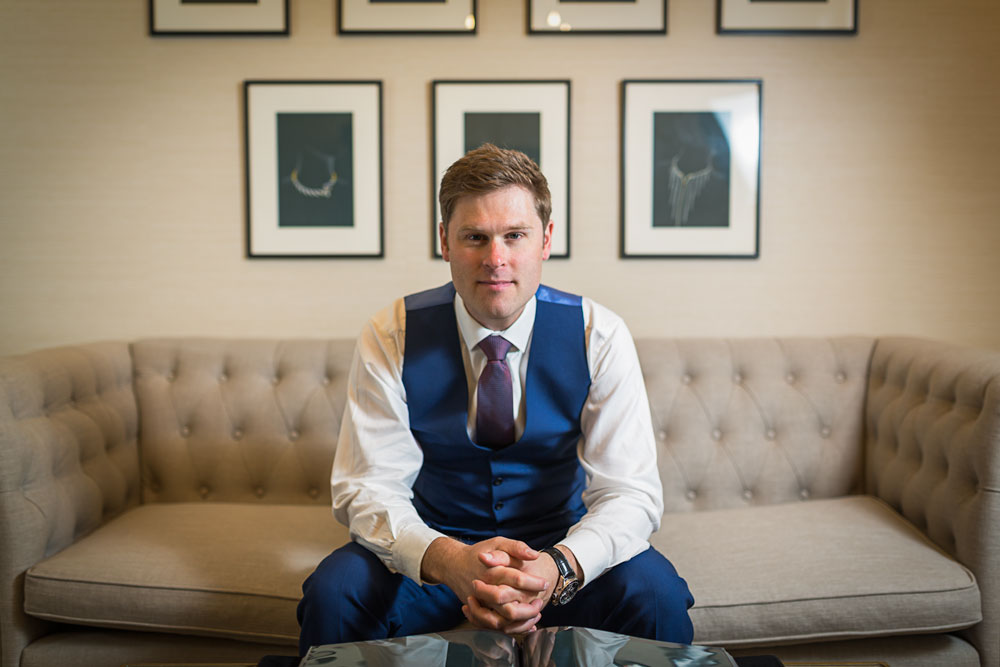 And don't worry … we can keep a secret.