Ever wondered how a diamond ring is made? It takes our master jewellers years to perfect the art of handcrafting jewellery – here's a glimpse into their world.
Fancy Yellow Diamond Eternity Ring
This beautiful eternity ring was a custom design and is a unique piece of jewellery that is very much loved by its owner.
Our client selected 18k yellow gold as the metal for her ring, with 21 individual 0.25 carat fancy intense yellow diamonds.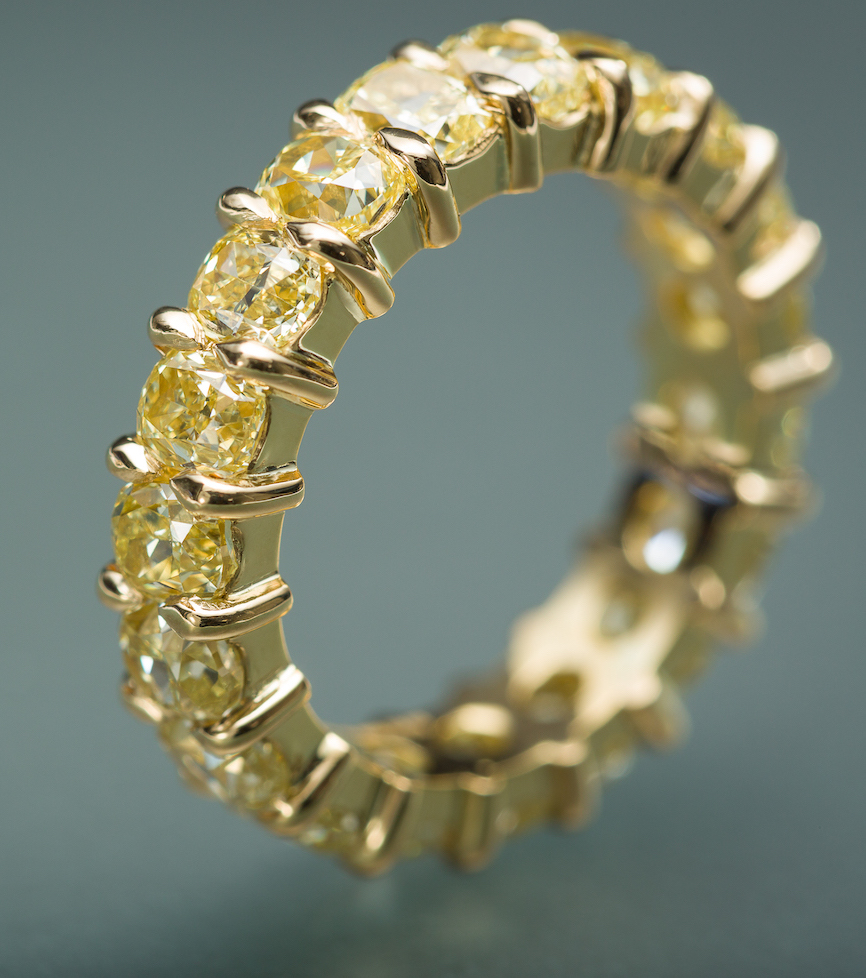 Handcrafted Jewellery
Have a look at our video to see this exquisite ring being created by our expert jeweller.
The video is only 20 seconds long, but it actually took around 21 hours to handcraft the diamond eternity ring.
The process involved individually positioning each stone and ensuring they all fit perfectly within a full eternity ring.
These rare diamonds are cushion cut and hand set into the gold ring. This is done by carefully adding back holes to the shank so that more light enters the ring and reduces the weight giving a luxurious feel when worn.
Securing these rare diamonds required carefully crafted claws that are shaped like the talons of a bird of prey, giving a highly detailed finish.
Bespoke Diamond Rings
If the idea of designing your own ring appeals to you, get in touch and we can talk you through our services and how we can help you create a very special piece of jewellery.